Twitter user Ben Johnson discovered an interesting thing about Iranian Ayatollah Khamenei's Twitter account. The supreme leader of Iran seems to have left his Twitter DMs open.
McDonald asked his Twitter followers to submit their best efforts in a thread. The internet did its thing and followed up with some seriously pointed and often hilarious DMs for the Ayatollah. People sent him everything from Trump memes to jokes about Soleimani to explicit adult content.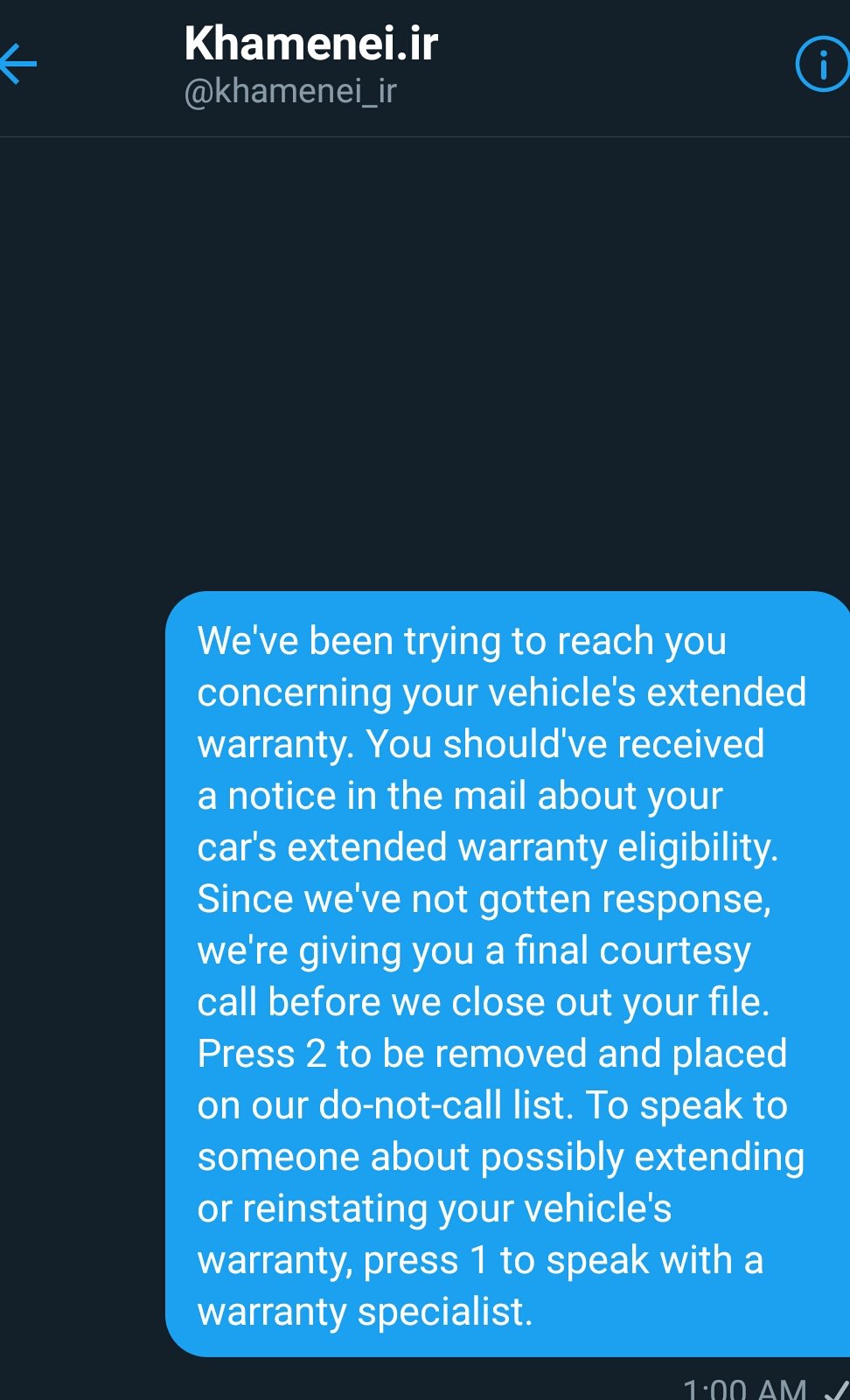 As of press time, Khamenei's Twitter DMs are still open. So if you have a query or a friendly meme to send the supreme leader's way, now's your chance.
Join and support independent free thinkers!
We're independent and can't be cancelled. The establishment media is increasingly dedicated to divisive cancel culture, corporate wokeism, and political correctness, all while covering up corruption from the corridors of power. The need for fact-based journalism and thoughtful analysis has never been greater. When you support The Post Millennial, you support freedom of the press at a time when it's under direct attack. Join the ranks of independent, free thinkers by supporting us today for as little as $1.
Remind me in September
We will use this to send you a single email in September 2020. To find out what personal data we collect and how we use it, please visit our Privacy Policy