As the big tech tyrants tighten their grip, join us for more free speech at Parler—the anti-censorship social media platform.
Long-serving Conservative MP Deepak Obhrai passed away last night. Obhrai was diagnosed with stage four liver cancer just weeks before. Surrounded by his family, Obhrai passed away peacefully.
The Obhrai family released a statement today expressing their shock and gratitude to his many supporters: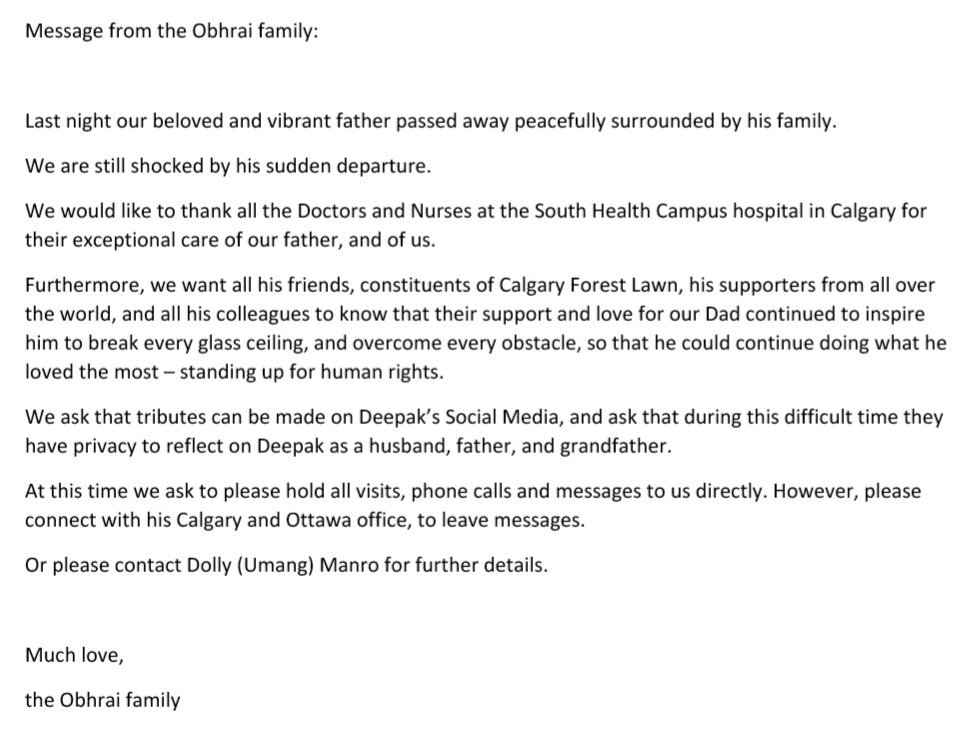 Obhrai was a beloved figure in the Conservative community, and condolences are being expressed from coast to coast.
Obhrai had served as the MP for the Calgary – Forest Lawn riding since 1997. Family, friends, and colleagues are all shocked by his sudden departure.